At Pike & Chapman we specialise in all your fencing needs to partial repairs or complete replacements of panels, post and gravel boards. Offering a quick turnaround from start to finish.
We will only install quality products to ensure they last for many years. Fencing comes in many shapes and sizes so if you wish to discuss further please call for your free quote with no obligation.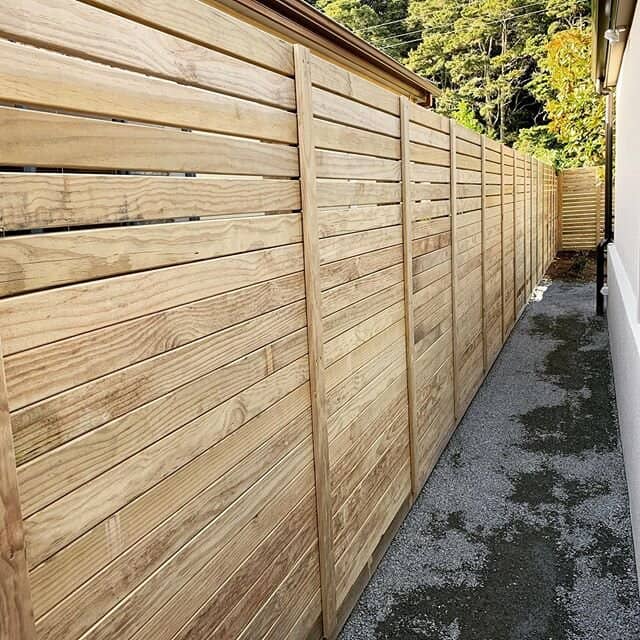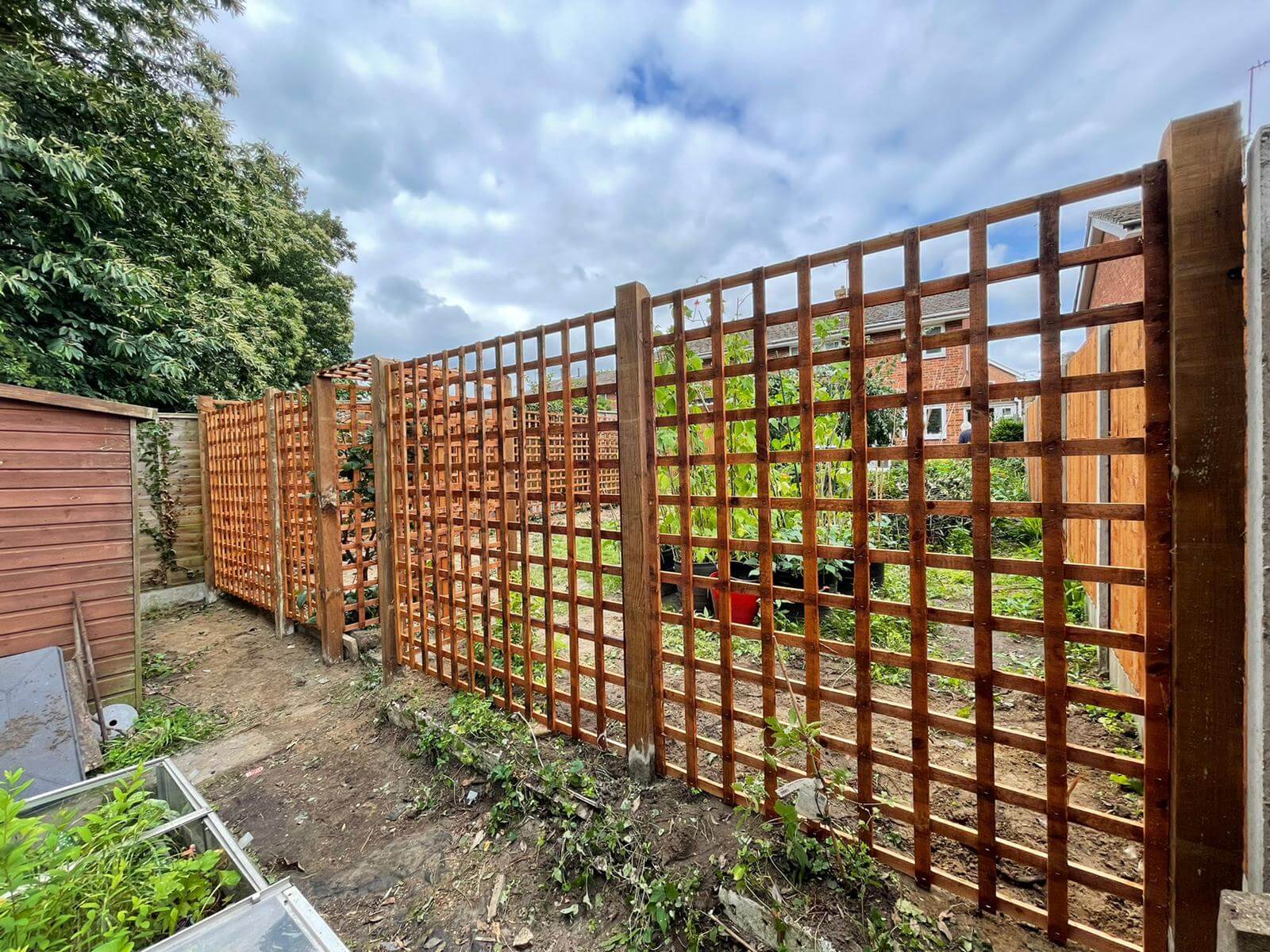 Full range of Softwood, Hardwood, Anti Slip and Composite Decking boards available. Quality decking installed to a high standard to complete your garden project.
Should you wish to add external lighting to compliment your new decking this can be arranged as we have specialist tradesmen or we trust to deliver what we would expect and that is quality.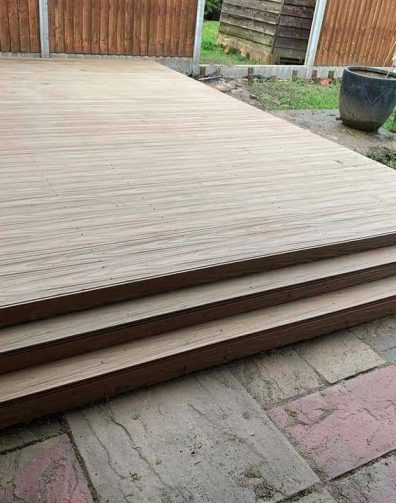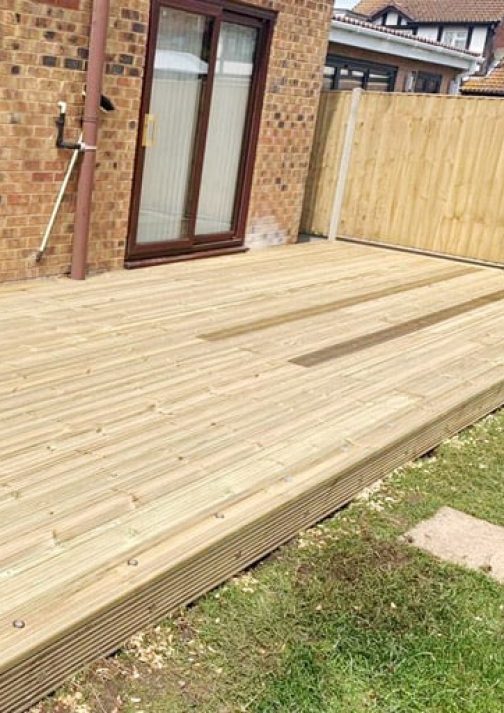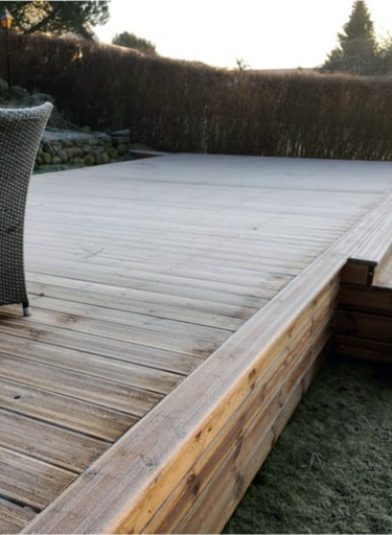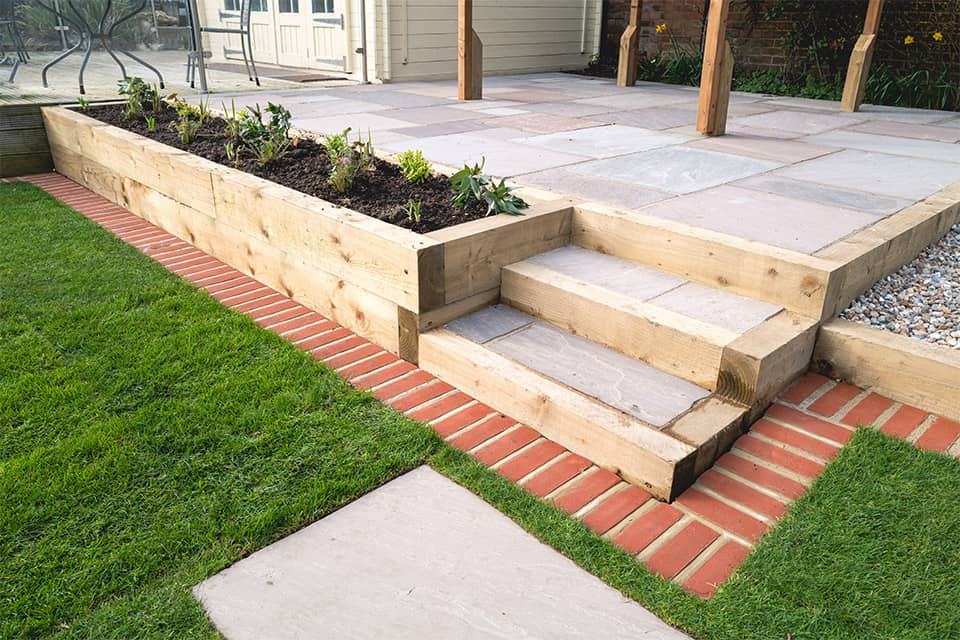 Sleepers offer great versatility when planning a new layout for your garden or outdoor space. They can be used as pathways, steps or borders and can even be stacked to create retaining  walls and partitions.
Garden sleepers, if used externally, can also be treated to preserve appearance or even painted for a unique look and feel.
We aim to be part of your vision of your very own dream garden, we  will walk you through every step of you project.
Our teams go above and beyond to ensure you have your vision is realised. From sleeper borders to courtyard gardens.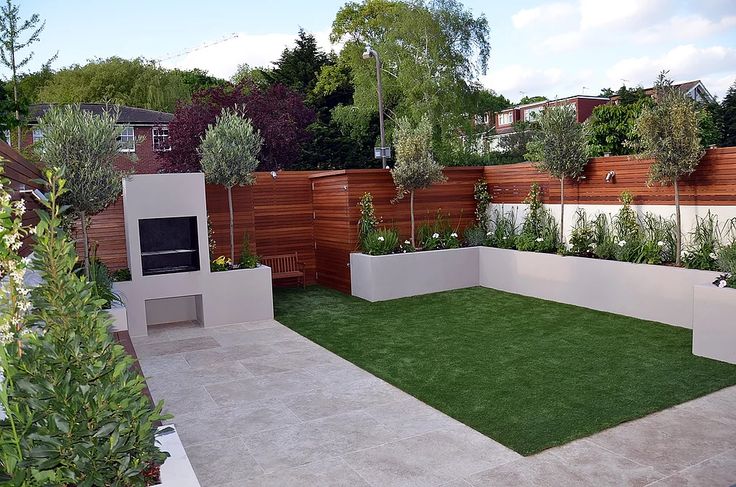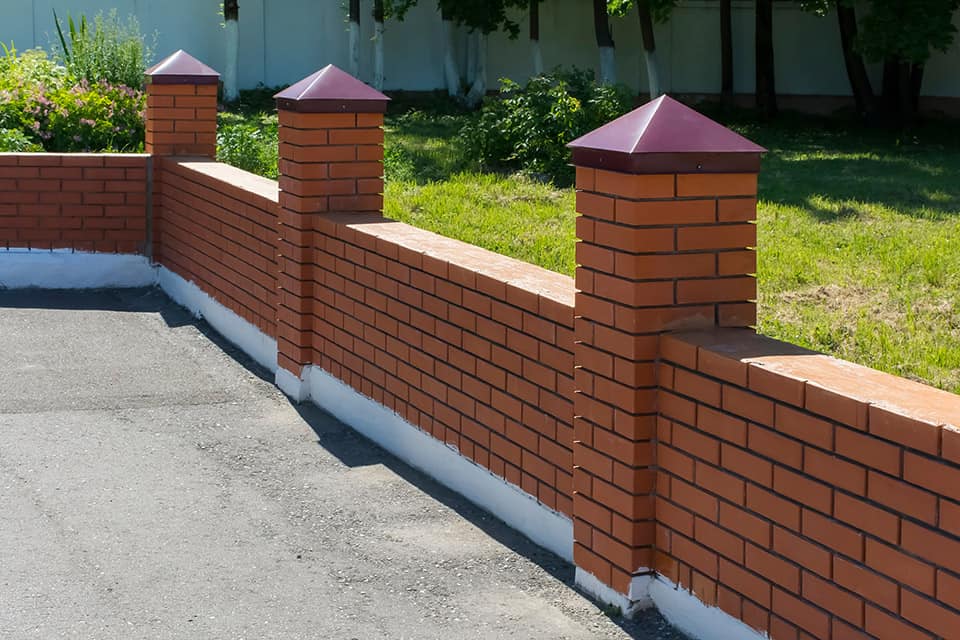 At Pike & Chapman we have a team that specialise in helping you create the perfect outdoor area. From defining specific spaces to ensure your privacy, our garden brick walls will effortlessly complement any garden,driveway or paving. So, no matter how ambitious your project, let us help you create a space that you can take pride in.
At Pike & Chapman we can carry out all essential grounds works in preparation for fencing or other construction needs. Our operatives are fully trained and can prepare the ground from designs or verbally consultation. We can organise the plant required for the task also arrange the muck away from site.  Our specialist vehicles can tow up to 3500kg meaning machines can be brought to site at the request of the client. We engage with specialist hire companies to ensure the plant is fully checked and maintained ahead of our use. We can deal with small projects to larger scale projects dependant on the needs of our client.